Georgia Crisis & Access Line (GCAL)
1-800-715-4225

Available 24/7
Get help right away from a nationally accredited hotline that can dispatch a mobile crisis team, find an open detox bed, and help you schedule an urgent appointment. Call for free and receive confidential crisis intervention that includes access to: mental health, substance misuse, and intellectual and developmental disability services.
844-326-5400 8:30 am to 11:00 pm
Struggling with substance use disorder or addiction? The Cares Warm Line offers free support every day of the year to help you or a loved one overcome these challenges.
Toll-free Statewide 888-945-1414
Decatur 404-371-1414
Bartow County 770-276-2019
Colquitt County 229-8730-9737
Henry County 678-782-7666
White County 706-865-3601
Hours: Available 24/7
Talk to someone who understands 24 hours a day. Receive free peer-to-peer support from others who have experiences similar to your current situation.
866-399-8938 8 am to 11 pm
Receive free and confidential emotional support and information related to the COVID-19 pandemic. Our call line is staffed by volunteers, including mental health professionals and others who have received training in crisis counseling.

A partnership between The Georgia Department of Behavioral Health & Developmental Disabilities, Beacon Health Options and Behavioral Health Link.
Opioid use can increase COVID-19 complications. If you're experiencing symptoms of COVID-19 or have been exposed to the coronavirus, please contact your primary care doctor or an urgent care clinic. Please do not show up unannounced at an emergency room or health care facility.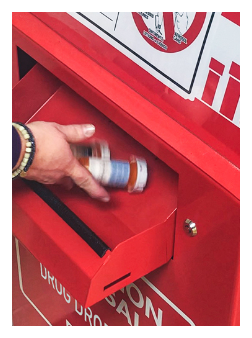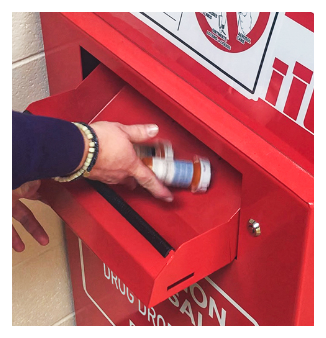 Drug Drop Box Locations
To prevent opioid misuse by yourself or others, dispose of all unused medications at a local Drug Drop Box. These secure, one-way boxes ensure prescriptions stay confidential and are disposed of properly.
Find Help in Your Area
Use the interactive map below to explore nearby opioid misuse and mental health support options and locate the closest Drug Drop Box.

Addiction Recovery Support

Community Service Boards

DBHDD Offices

Medication Assisted Treatment

Substance Abuse Prevention

Suicide Prevention